Plus beau villages de France (prettiest village in France). France has an official reconciliation for its prettiest villages. There are 158 in total, of which 10 are within the Dordogne, on our doorstep.
Sarlat - capital of the Perigord Noir, the classic Dordogne. A beautiful medieval town. www.sarlat-tourisme.com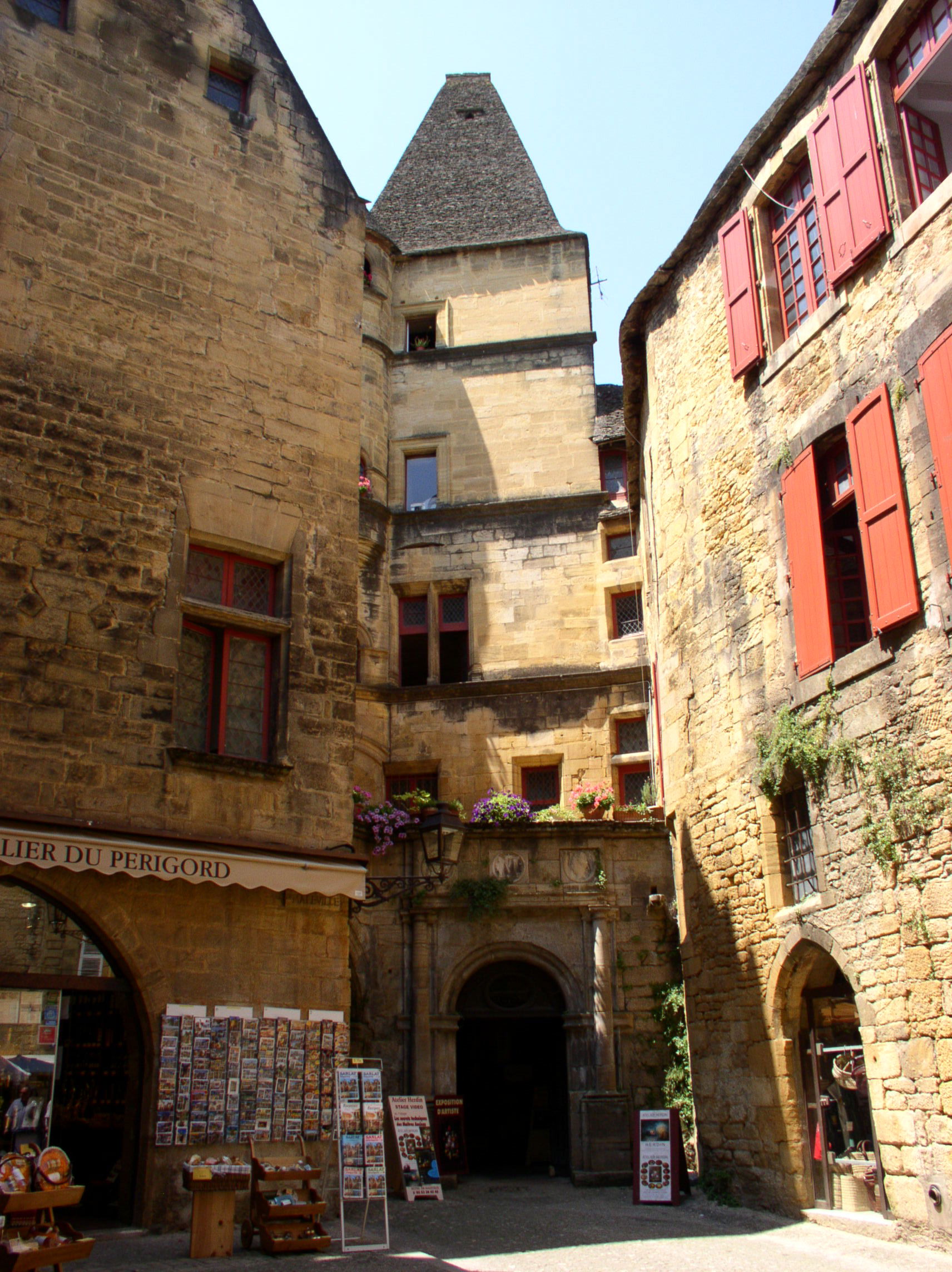 Perigueux - in Perigord Blanc, the departmental capital has a beautiful old town, roman remains, shopping, daily market and fine dining. www.tourisme-perigueux.fr
La Roque - Gageac - considered to be one of the most beautiful villages in France
Beynac & Castelnaud Castles - fine examples originally dating back to the 100 years war between France & England
Les Eyzies - commonly known as the world's prehistoric capital, with numerous painted caves. World Heritage site.
Lascaux Caves (near Montignac) - the world famous caves discovered in 1940.
Le Bugue - aquarium, re-created village, canoeing, caves
Limeuil - confluence of the Dordogne & Vezere rivers, overlooked by a beautiful village. Considered along with La Roque to be one of the most beautiful villages in France. Only 15 minutes from Le Monjat ! We have 8 of the 150 most beautiful villages in France on our doorstep. See Les plus Beaux Villages de France.
Bastide towns - Lalinde, Monpazier, Eymet. Lalinde offers numerous evening activities during August. Lanquais - Chateau and lake offering sw
August. Lanquais - Chateau and lake offering sw