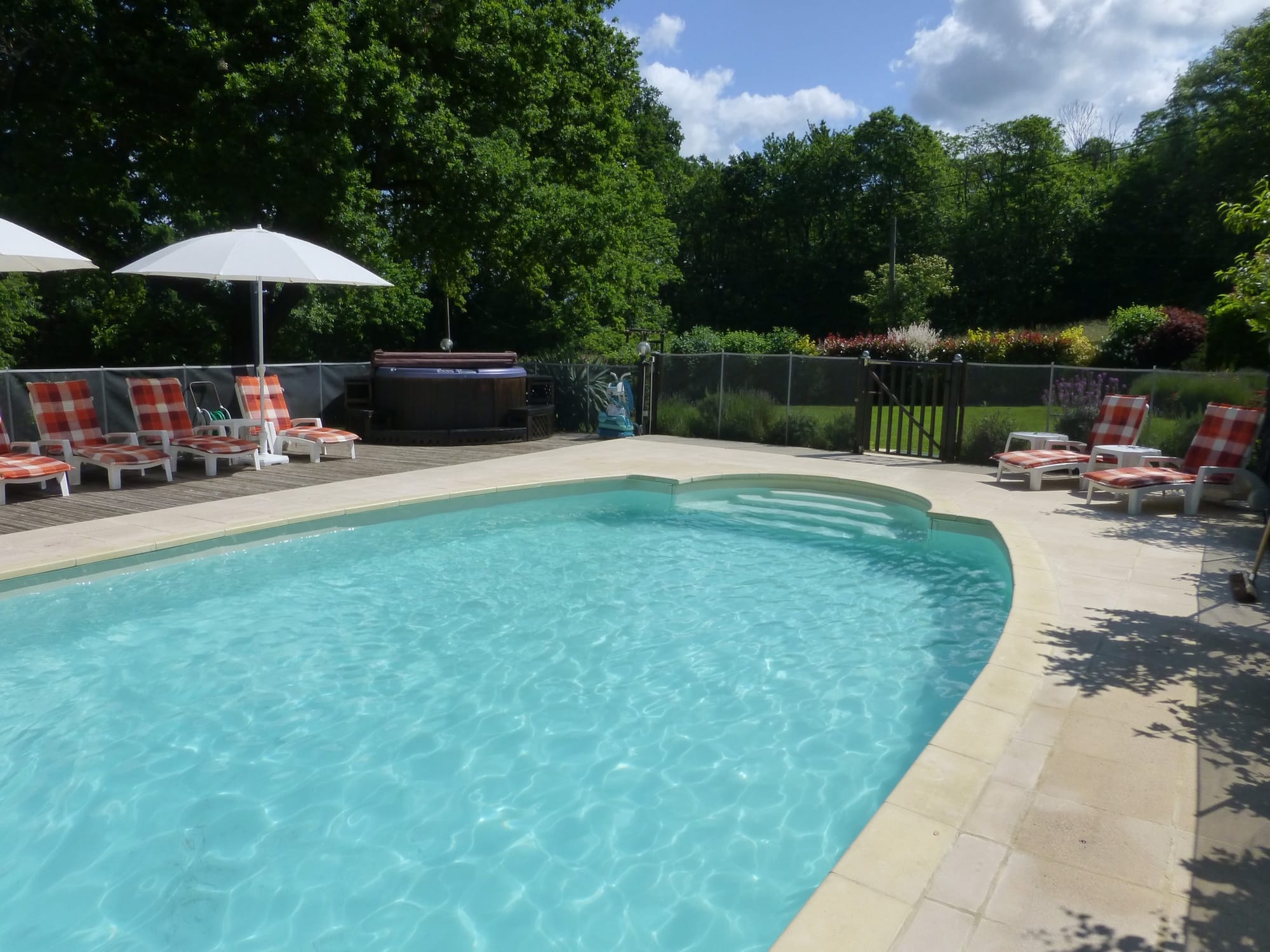 Quality heated and covered pool. The pool may be used when covered, so indoor swimming in cooler weather or with the cover completely retracted / open.
The pool with its cover conforms with French pool security regulations (NF P90-309). It is the guests responsibility to ensure it is closed when not in use.
Your safety remains your own responsibility and children must be supervised by an adult at all times.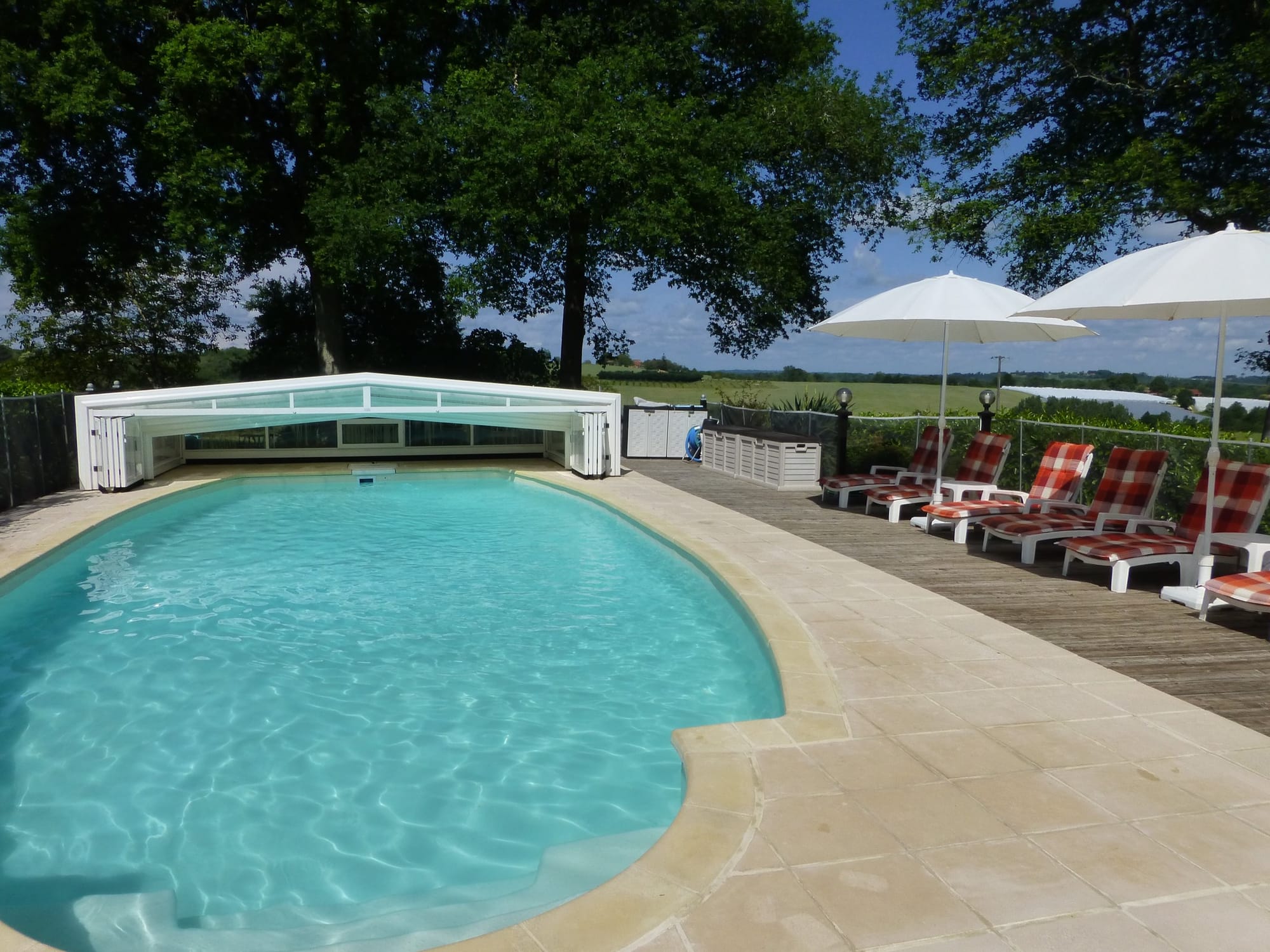 4/5 seater hottub / jacuzzi
Our pool is a traditional chlorinated pool, checked & maintained daily, to ensure bather comfort.
Please be aware that salt water swimming pools also contain chlorine, some people claim, that their salt systems are chlorine free, this is untrue. A well managed traditional chlorinated pool is no more or less "harsh" than a salt system swimming pool.
All pool maintenance is undertaken by Alex and Alison. You're on holiday - there's nothing for you to do unless you really want to.